If you wish to hide certain pages and links from the public and allow access to a certain few, this is possible by implementing password protection. You can enable password protection when you are creating/updating your link or page.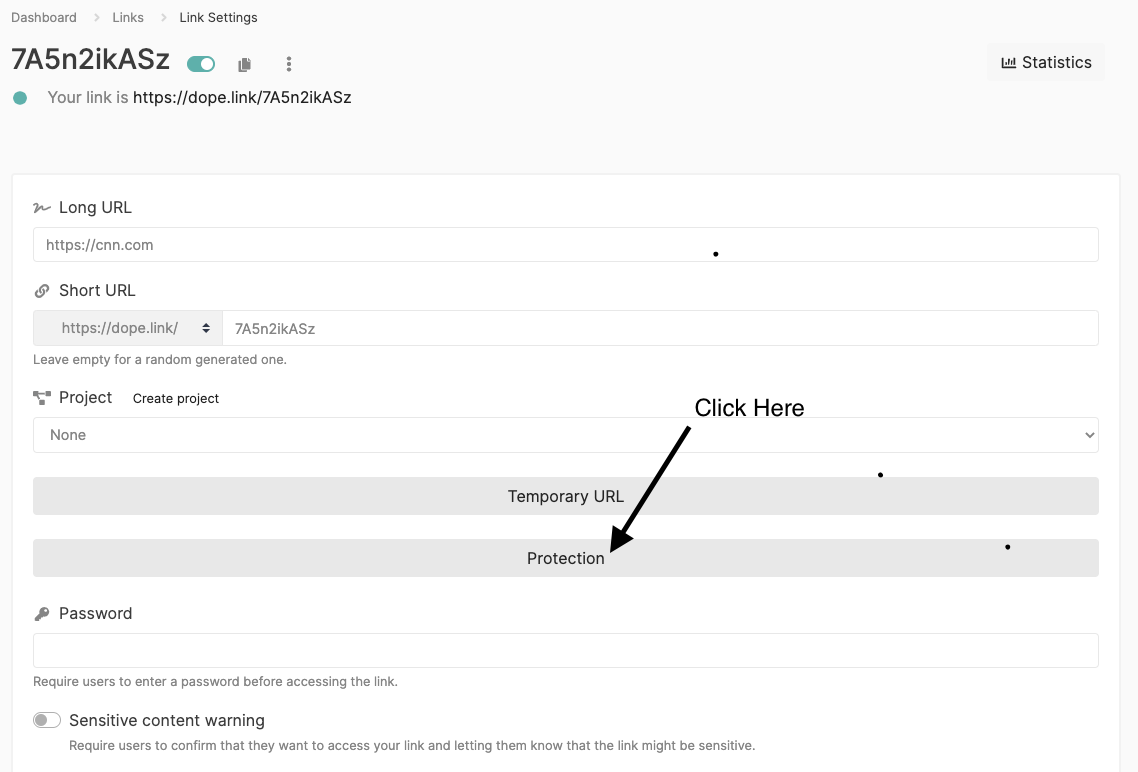 You can do so by scrolling down to the 'Protection' tab and clicking on it. You will be presented with a Password input field where you can fill in and save it by scrolling to the bottom of the page and clicking 'Update'
Now users who visit the page or link will be presented with a pop-up asking for the password. If they submit an incorrect password, they will be denied access.
If you have any questions, please contact our customer support team via live chat or by emailing [email protected]