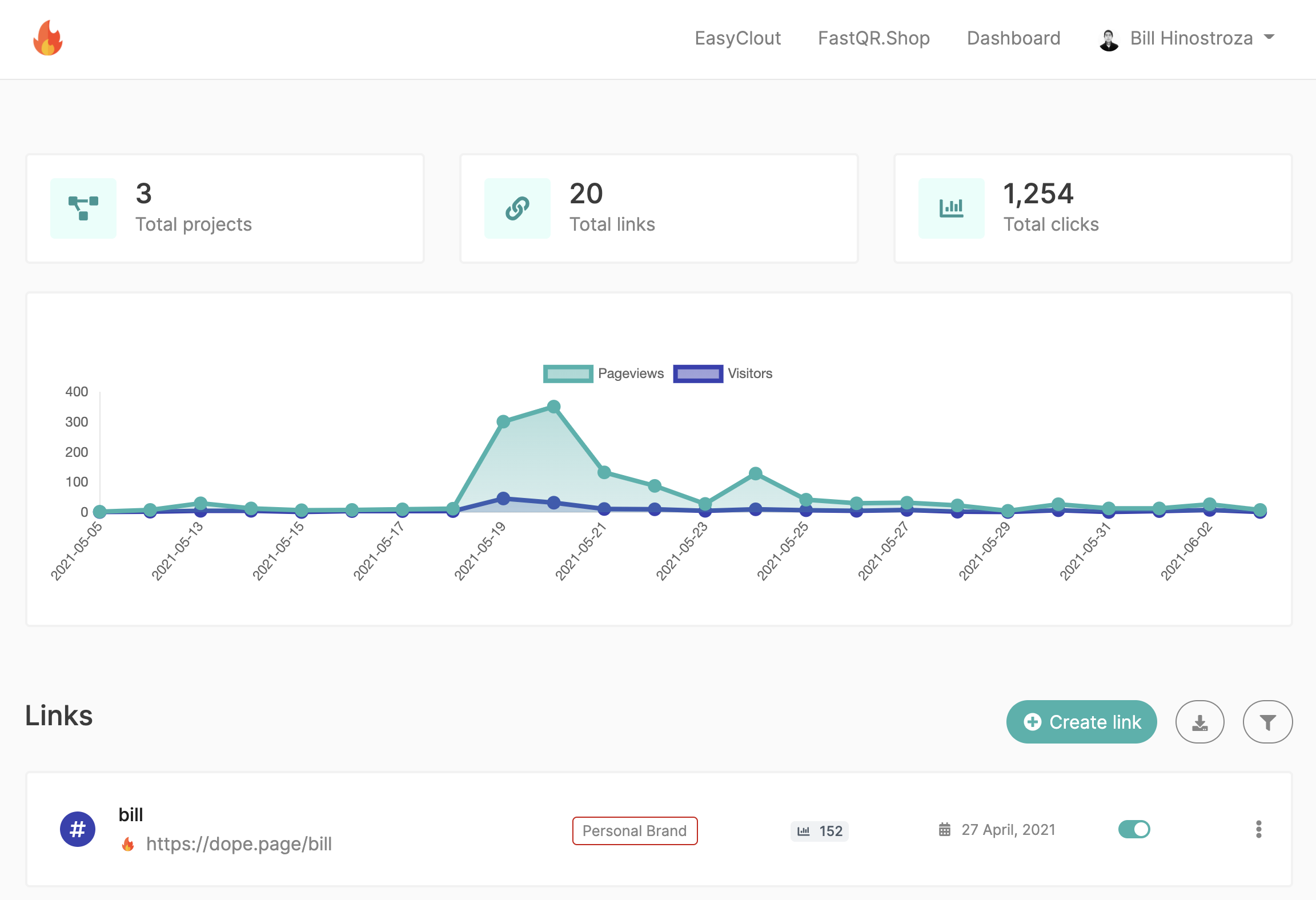 Dope.Link Dashboard
Now that you have registered are you ready to create your dope page or dope link? I hope so! You should be in the Dope.Link dashboard. If not you can register or login in here.
There should be a 'Create link' button below the chart if you click on it you will be presented with two options.
1) Biolink page - Create a dope page
2) Shortened URL - Create a dope link
Once you click on the respective links you will be presented with a form to insert your content whether it's for a page or for a link.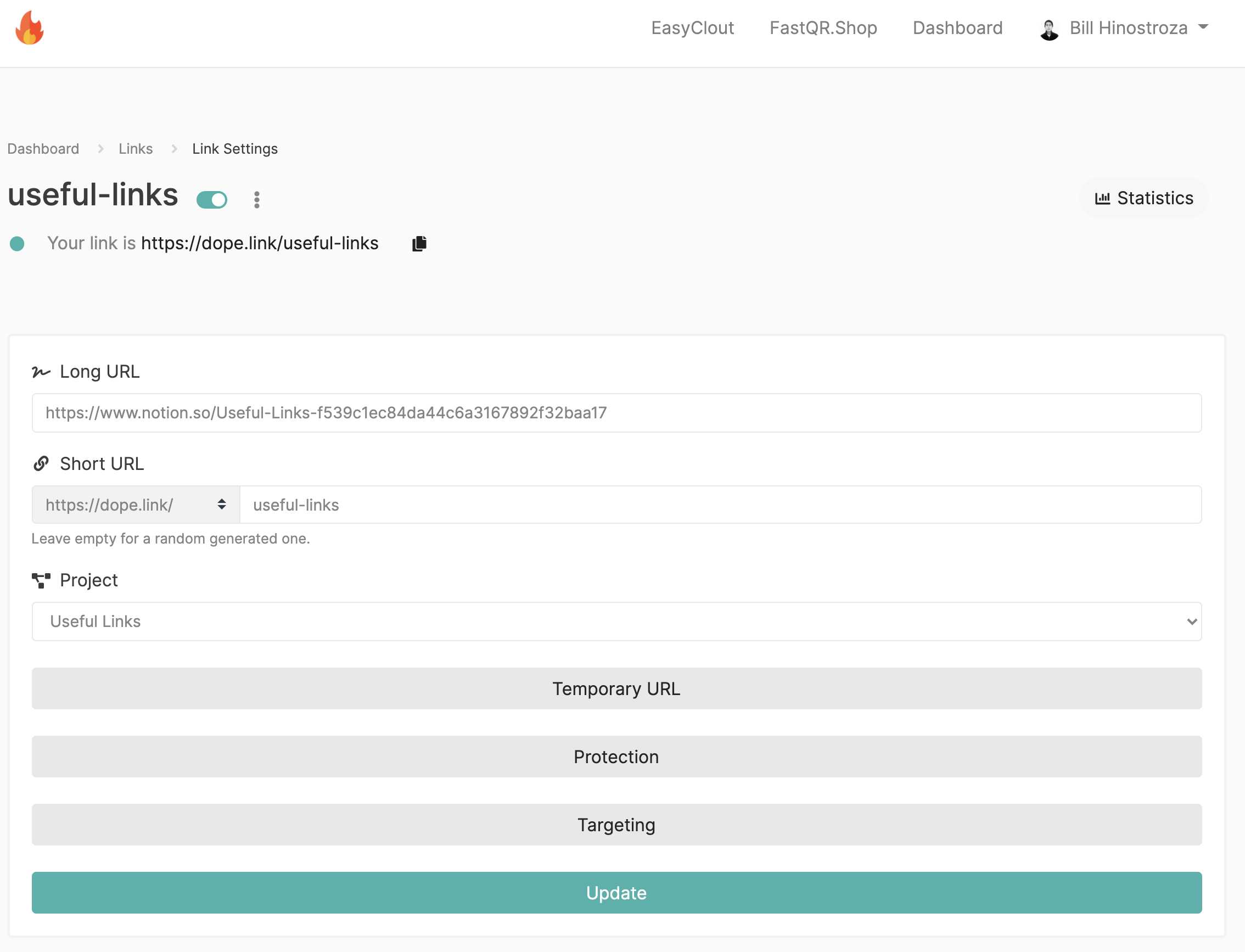 Shortened URL Form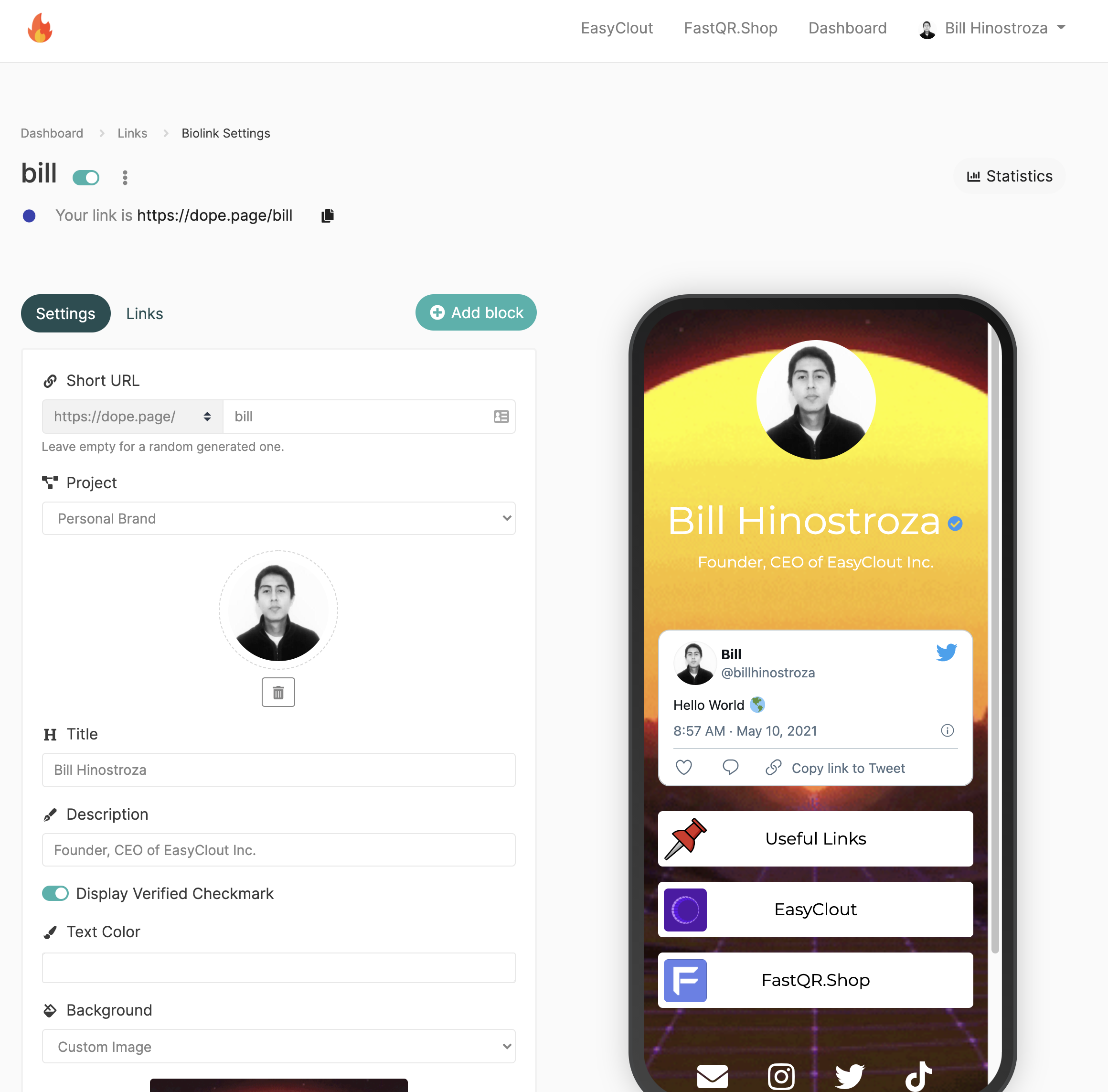 Biolink Form
Once you are finished inserting the content for your page or link. There should be an 'Update' button at the very end of the form. Click on that and all your information should be saved for the world to see!
If you have any questions you can reach us via the chat button that is displayed on the bottom right of the page.