Before you can begin to create your dope pages. You first have to be registered and logged in to the Dope.Link platform. You can register by visiting https://dope.link/register, and logging in via https://dope.link/login.
When you first log in, you will be presented with our main dashboard where you can view an overview of all of your statistics, links and pages. Right below the chart graph there should be a button called 'Create link'.

Click on that button, and you will be presented with two options 'Biolink page' and 'Shortened URL'. For this tutorial we will be selecting 'Biolink page'.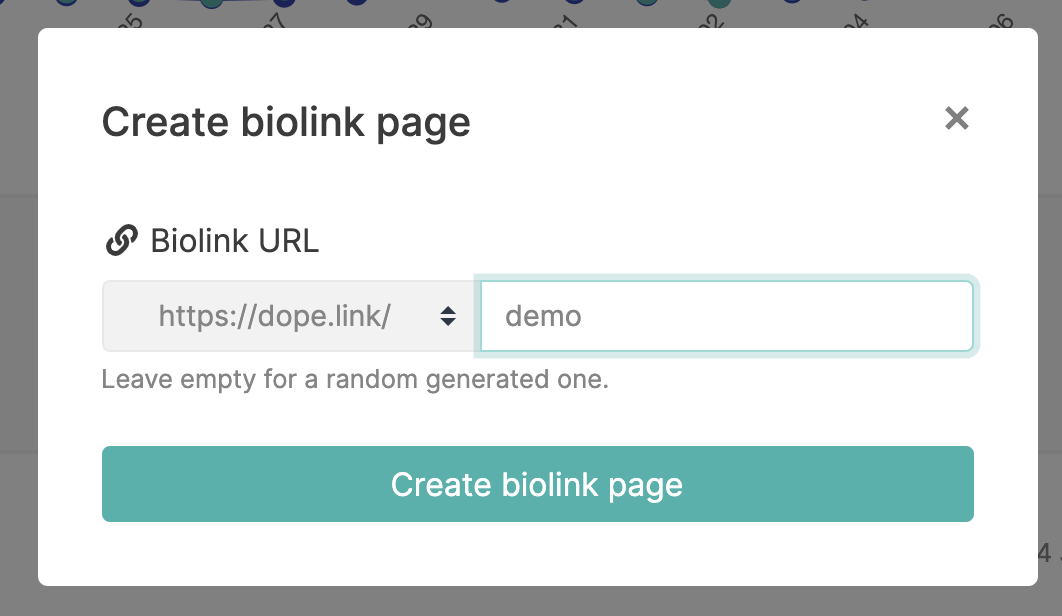 Once you have selected that option, you will be greeted with a new pop-up with a form asking you to fill in your Biolink URL. This will be your page username if you decide to change it at a future date you will be able to. Please fill all out of this information and click 'Create biolink page' to create your page.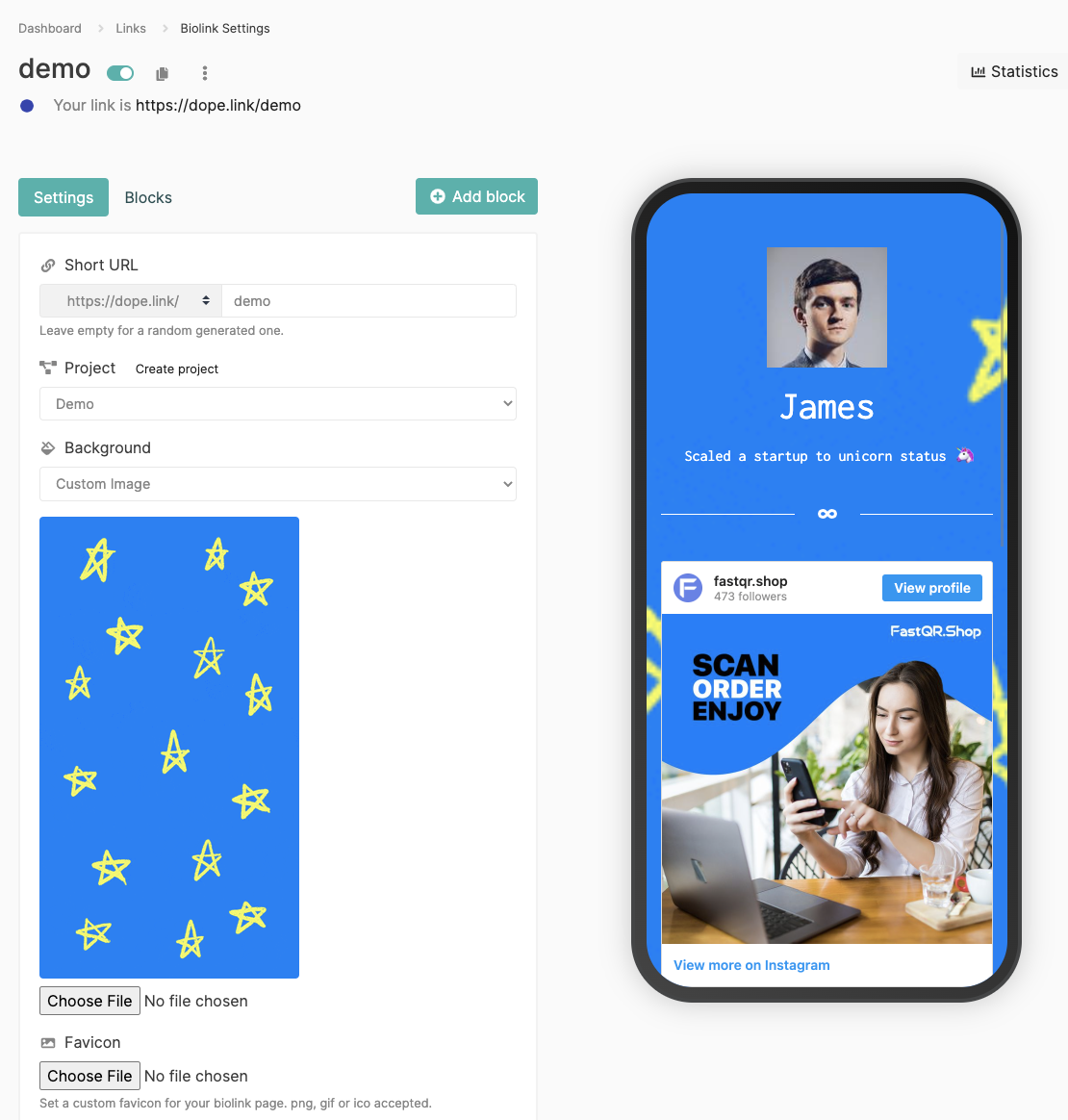 Congratulations, You have just created your first dope page to share with the world! There are loads of more options and features you can implement to your page. You can view more tutorials about the other features in our 'Product & Features' section.
If you have any questions, please contact our customer support team via live chat or by emailing [email protected]