If you are a heavy user of our platform, your dashboard will start to get filled with a bunch of links and pages. We have ran into this problem ourselves and have implemented a 'projects' feature to help you organize your links and pages into their own project folders.
Before you can begin to create projects for your links and pages. You first have to be registered and logged in to the Dope.Link platform. You can register by visiting https://dope.link/register, and logging in via https://dope.link/login.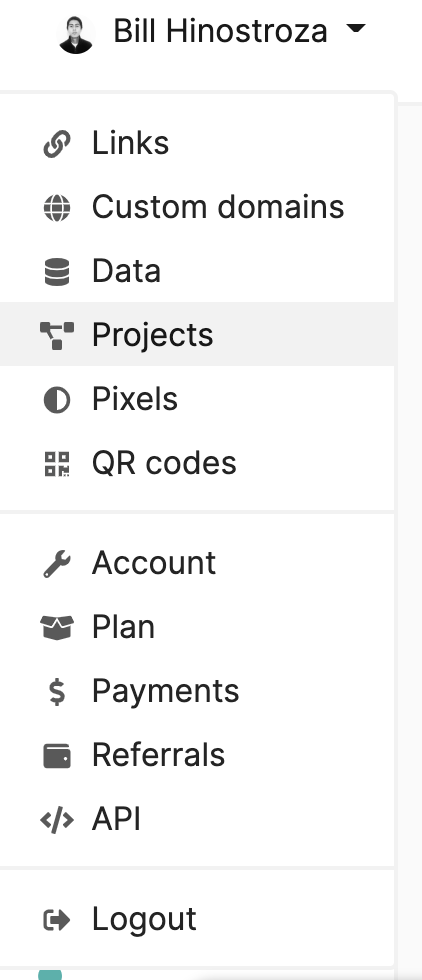 When you first log in, you will be presented with our main dashboard where you can view an overview of all of your statistics, links and pages. On the top right corner of your page you will see your name. Click on your name, and you will be presented with a list of options. Please select 'Projects' to continue to the projects page.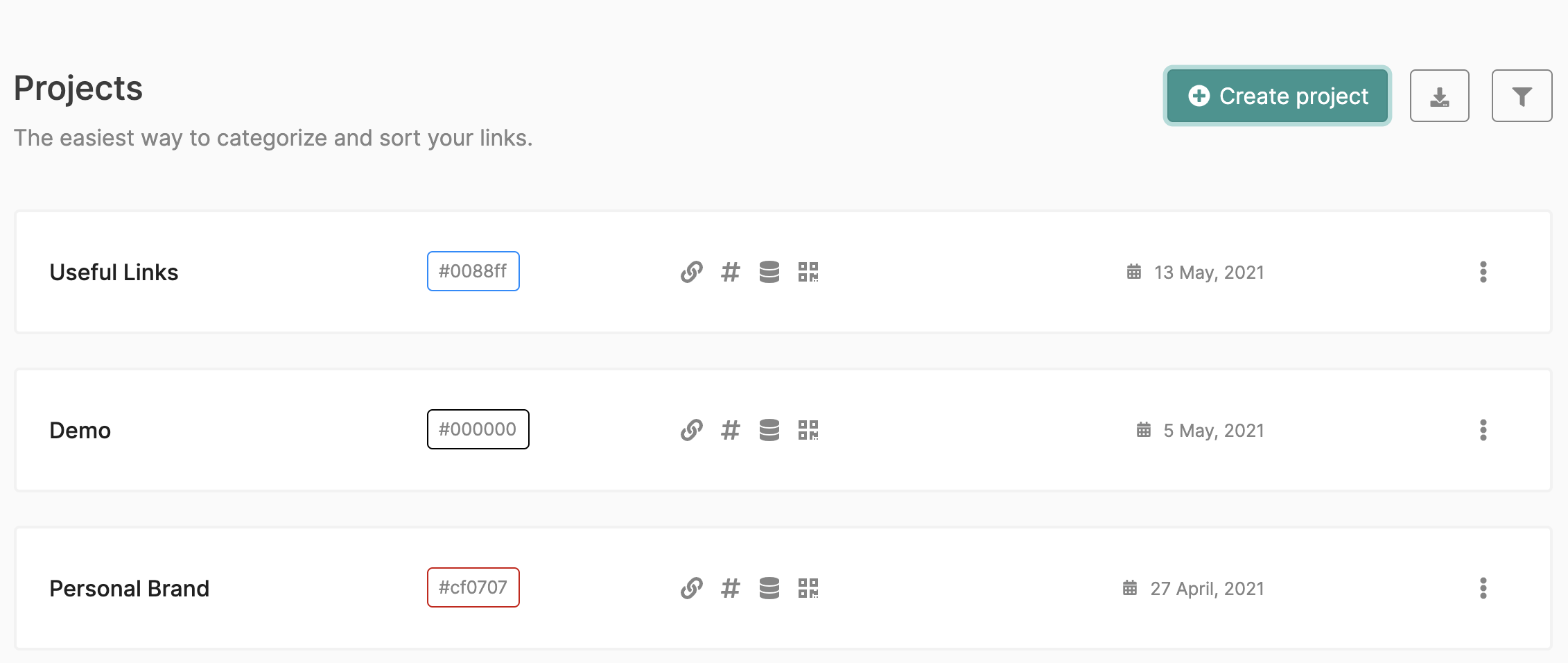 When you land on the Projects page you will see a list of projects you may have already created. If not, we will create our first project. Please click on the button called 'Create project' a pop-up should appear and this where you will give a name to your project.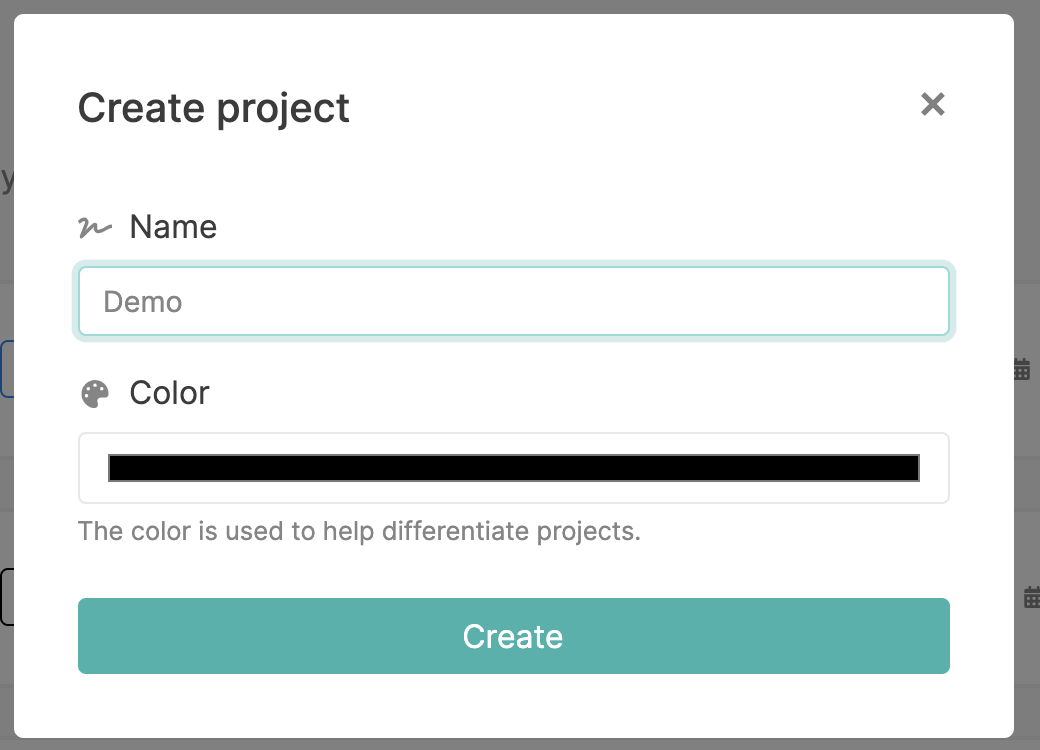 After you have given it a name click on the 'Create' button and your project should now be listed on the Projects page where you can change the name and color at anytime.
If you have any questions, please contact our customer support team via live chat or by emailing [email protected]