Now you have a dope page or a dope link, it's time to share it everywhere. We will list some of the most popular places where users have shared their URL.
Instagram bio
Twitter bio or tweets
Under your YouTube vids to encourage audience discovery and engagement
TikTok profile
Facebook bio and Messenger chats
Pinterest profile and posts
Your blog bio or Tumblr
Github bio

On texts to link pals to your content

LinkedIn profile

In your resume/CV and on job applications that ask for your website or portfolio

On your business card

In your email signature

On your Twitch stream
In your Soundcloud sidebar
How to share your Dope Link or Dope Page
Go to your dope link or dope page in your dashboard and click on 'Edit'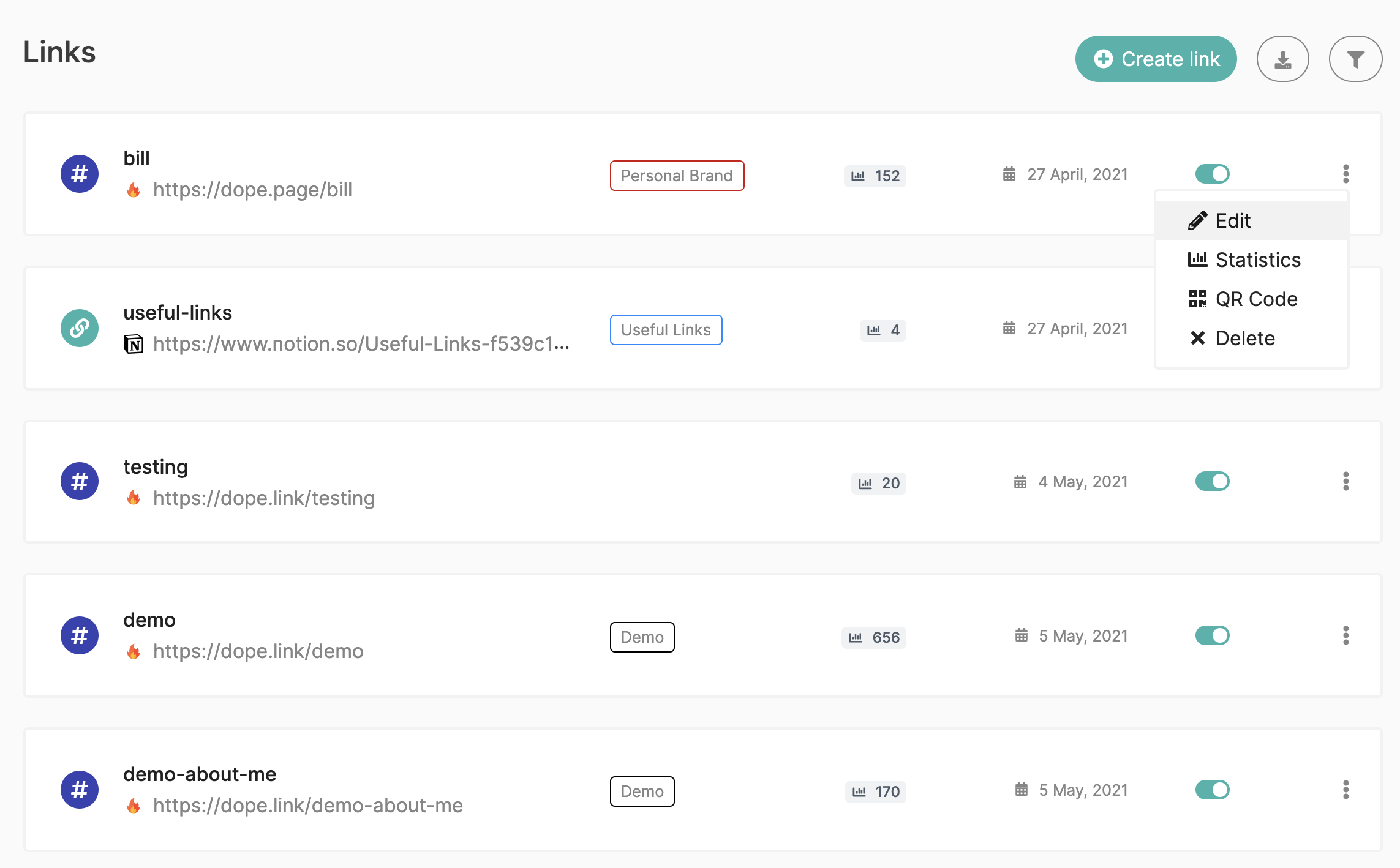 Your page/link should load with all your content showing. Right below the name of your page/link you should be able to see the full URL and right next to it a two documents icon.

Click on the two documents icon and it will be copied to your clipboard ready to be pasted where ever you want.